Currently, Colorado permits adults (18 or older) to use medical marijuana with a valid state-issued medical card. There is no written patient limit, but patients must have a doctor's recommendation and can only possess two ounces of usable cannabis at any time. Patients may either grow their own plants or they can designate a caregiver to tend to their cultivation needs.
Colorado has both clinic-based dispensaries and home delivery options, which makes it convenient for those who don't want to leave the comfort of their homes in order to receive their medicine. Those under 21 can petition the court for permission to try medical marijuana as part of their treatment.
Patients must have a medical card in order to purchase legal cannabis, which can now be purchased at any medical or recreational dispensary throughout the state.
Also, there are many licensed facilities (called dispensaries) in Colorado where patients can receive safe access to various types of medical cannabis products under the care of doctors and pharmacists.
The Colorado Department of Public Health and Environment (CDPHE) is charged with licensing, certifying, or legally recognizing one or more persons whose primary responsibility is authorizing the distribution of marijuana for medical purposes to qualified patients who have designated that person to assist with their application process, facilitating their access to these centers by providing information on alternative treatments, and monitoring patient behavior related to this treatment program.
In short, as a patient, you will have access to various strains of cannabis, oils, edibles, topicals, and other products. You also will be able to find a dispensary near you with CDPHE's dispensary locator.
You can only become a medical marijuana patient in Colorado if you are a resident of the state. If you are not currently living in Colorado but are still a valid state resident, you may apply for and use your medical marijuana card while visiting Colorado.
If you are not a valid state resident, you may still apply for and use your medical marijuana card as long as your visit to Colorado does not exceed 90 days.
The Process of Getting a MMJ Card
The process of becoming a medical marijuana patient in Colorado is relatively straightforward. The first step is to find a doctor who is willing to recommend cannabis as a treatment option. You can use CDPHE's online search tool to find doctors near you who are registered with the Colorado Medical Marijuana Registry (CMMR).
Once you have a doctor's recommendation, you will need to complete an application form and submit it, along with your proof of residency, and $90 fee, to CMMR. You also can register online or through the mail.
Once your application has been approved, you will be issued a medical marijuana card which will allow you to purchase medical cannabis from licensed dispensaries throughout Colorado.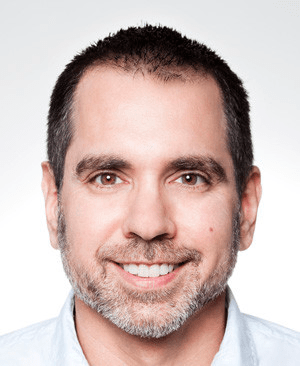 John DiBella is a medical marijuana advocate, owner of The Sanctuary Wellness Institute, and a writer. When he's not writing blogs about medical marijuana, he enjoys hiking, camping and sailing.