Introduction
You say that your upcoming summer travel plans include a visit to Florida?—That's awesome! And you also hold a medical marijuana card from your home state with intentions to travel to Florida with your prescription in tow?—Great idea to pack your medicine!
Consider this, however: Thinking that having that out-of-state medical card alone will act as a failsafe—against being cited, fined, or possibly arrested—is misguided information at best when traveling with medical marijuana in Florida.
Consider also that Florida's medical marijuana laws are much stricter than many other states and if you don't plan ahead, you could find yourself in more than a bit of trouble. That said, what follows are some of the more important things to consider when you, along with your weed, travel to Florida.
Know Florida's Medical Marijuana Possession Limits  
Among the most important things to know about Florida's medical marijuana laws is that the state has much lower possession limits for medical cannabis than many other states.
Any research that you conduct on how to avoid any potential instances where you are using your medical marijuana illegally in Florida will go quite a long way. Some of these instances include:
When you possess:
A quantity of marijuana that exceeds Florida's set limit

A type of medical marijuana that is considered illegal

A quantity of marijuana plants that exceeds Florida's set limit
When you distribute your medical marijuana:
To others who do not hold a medical card

In areas considered prohibited (e.g., a school zone)
In Florida, a qualified medical marijuana patient with a valid medical card can possess up to 2.5 oz. (70.9 g) of whole flower at one time, so long as it has been approved by their certifying doctor as their method of consumption and added to the patient's orders in Florida's Medical Marijuana Use Registry, or MMUR. This quantity also can be purchased every 35 days.
Other Facts to Know About Florida and Medical Marijuana
Another important fact to know about Florida and its laws surrounding medical marijuana is that the state doesn't offer reciprocity to out-of-state medical marijuana cards. There are actually just a handful of states that do offer reciprocity, which is an agreement between states in which one state recognizes the legitimacy of medical cards held by residents of another state.
An example of this type of reciprocal agreement can be seen in the various states' drivers' licenses. Currently, a driver with a license from one state can drive across another state's line, all the while knowing that their license will be honored by the destination state.
Lastly, before visiting Florida with your medical marijuana you should know that, while the state does have a thriving medical marijuana program that continues to expand each year, it has not yet legalized marijuana for recreational use. 
Despite marijuana currently being legal for recreational use in 18 states and medically legal in 37 states, including the District of Columbia, it remains classified as a controlled substance under federal law . This means that Florida—as with any other state—is subject to the rules and regulations set by the U.S. Drug Enforcement Administration.
In those states where marijuana is legal—either recreationally or medically, or both—each state has its own set of rules about its possession, distribution, and use while visiting from another state. In other words, regardless of any one state's laws on medical marijuana, patients could potentially be charged with a crime and fined for various actions for breaking them.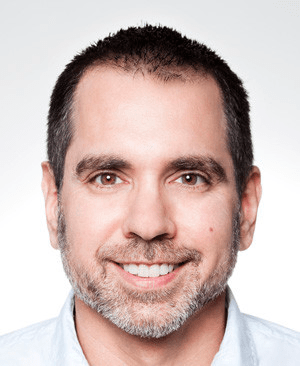 John DiBella is a medical marijuana advocate, owner of The Sanctuary Wellness Institute, and a writer. When he's not writing blogs about medical marijuana, he enjoys hiking, camping and sailing.