Introduction
Eligible Florida patients can receive medical marijuana cards that enable them to purchase and possess high-quality cannabis to manage the symptoms of qualifying medical conditions. Cardholders must obtain annual renewal recommendations for marijuana from authorized Florida doctors.
Medical marijuana consultations are a vital step to renewing your card. In them, the doctor assesses your medical condition and your ongoing response to cannabis. They also advise you about the benefits and risks of medical marijuana use. These follow-up consultations allow you to ask about dosing, cannabis strains, and consumption methods.
Marijuana legislation is an evolving process in which lawmakers respond to new research about the therapeutic value of cannabis, patient experiences, and shifting societal norms.
This article covers updated Florida legislation regarding medical cannabis card renewals. Keep reading to learn more.
Why Isn't Florida Allowing Virtual MMJ Card Renewals Anymore?
Following the constitutional amendment passed by voters in 2016 legalizing medical marijuana access, Florida lawmakers established the parameters for a functioning program.
The state's original medical marijuana legislation stipulated that doctors conduct an in-person consultation with patients to issue and renew medical marijuana recommendations. Only physicians who complete a medical marijuana continuing education course and abide by the program rules can recommend marijuana.
Lawmakers included the in-person requirement in the initial law to hold Florida doctors accountable and protect patients. Requiring in-person visits ensured doctors met directly with patients and conducted comprehensive exams.
In response to the COVID-19 pandemic, the Department of Health (DOH) issued Emergency Order 20-002 on March 16, 2020. This order authorized telehealth visits for yearly medical marijuana card renewals. Patients could use the services if they received their renewal from the same doctor who issued their initial medical marijuana recommendation.
The government renewed the executive order multiple times before it expired on June 27, 2021. Floridians were then required to have in-person renewals again. A similar temporary executive order issued in late 2022 allowed telehealth renewals for patients in counties affected by Hurricane Ian.
Is Florida Going to Legalize Telehealth Renewals Again?
The effectiveness of telehealth during the COVID-19 pandemic revealed the method was a viable alternative. Based on patient advocacy and the success reported by medical marijuana doctors, Spencer Roach (R-North Fort Myers) filed House Bill 387 (HB-387) in January 2023.
The bill will permanently allow telehealth renewals for medical marijuana recommendations. The House Healthcare Regulation Subcommittee unanimously approved the proposal.
Florida lawmakers will vote on the bill during the current legislative session. If the bill passes, doctors will begin offering telehealth renewals sometime after July 1, 2023. Advocates are arguing that offering telehealth services upholds patient protection and expands patients' access. These proponents also contend that patients whose conditions impede their mobility and ability to travel will benefit from the ability to renew their MMJ cards virtually.
HB-387 would also empower the Florida DOH to penalize and suspend physicians who violate their medical marijuana statutes. This measure would ensure doctor accountability.
While nothing is a legislative certainty, the bill has strong bipartisan support and many expect it to become law. The ongoing evolution of Florida's medical marijuana legislation reflects patients' success stories and the growing acceptance of the drug.
Need Help Renewing Your Florida MMJ Card?
The Sanctuary actively follows legislative changes and revisions to medical marijuana policy in Florida. Our knowledgeable staff can advise you about the required documents for a Florida MMJ card and teach you how to use the state's online registry. We can also answer your questions about updates to the state's program and help you renew your card in an expedient manner.
At the Sanctuary, we can assess your current patient status and determine the best way to proceed with your renewal whether or not HB-387 passes. The Sanctuary can also connect first-time applicants with a compassionate medical marijuana doctor for an initial in-person visit. Then, our team can guide you through the state's application process. If this new legislation passes,, you will be able to secure your renewals using telehealth services.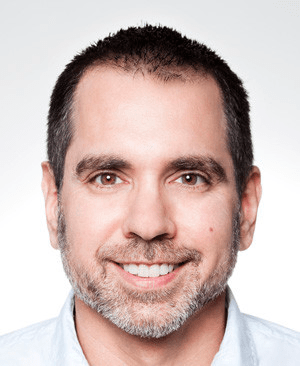 John DiBella is a medical marijuana advocate, owner of The Sanctuary Wellness Institute, and a writer. When he's not writing blogs about medical marijuana, he enjoys hiking, camping and sailing.