Mississippi's Medical Marijuana Program
Patients across the United States have benefitted from legal access to medical marijuana, and beginning in 2021, Mississippi residents will also qualify for this treatment thanks to Initiative 65. This citizen-initiative ballot measure, pushed forth by the advocacy group Mississippians for Compassionate Care, legalized medical cannabis statewide during the 2020 general election. If you are a Mississippi resident who may qualify for this cannabis program, here's what you need to know.
When Will Mississippi Begin Issuing Cannabis Cards?
All states that operate medical marijuana programs take some time to establish and implement them. According to Initiative 65, the Mississippi Department of Health is responsible for implementing and overseeing the medical cannabis program. The measure specifies that the Department must implement final rules and regulations for the program by July 1st, 2021. In addition, the Department must begin issuing patient identification cards and treatment center licenses no later than August 15th, 2021.
How Much Marijuana Can Mississippi Patients Possess?
Qualified patients will be allowed to purchase up to 2.5 ounces of medical marijuana over a 14-day period. Treatment centers usually track the amount of cannabis a patient purchases to ensure they do not exceed their allotment. It is unclear whether patients will be allowed to grow their own marijuana plants at this stage.
Qualifying Conditions Under Initiative 65
To be eligible for Mississippi's medical marijuana program, you will need to have one of the qualifying conditions approved by the state for cannabis treatment. These qualifying conditions include:●Cancer
●Parkinson's disease
●Huntington's disease
●Muscular dystrophy
●Cachexia
●HIV/AIDS
●Epilepsy or another seizure disorder
●Amyotrophic lateral sclerosis (ALS)
●Post-traumatic stress disorder
●Sickle-cell anemia
●Chronic or debilitating pain
●Severe muscle spasticity
●Intractable nausea
●Crohn's disease
●Ulcerative colitis
●Glaucoma
●Spinal cord disease or injury
●Autism with aggressive or self-injurious tendencies
●Pain refractory to appropriate opioid management
●Dementia agitation
If you do not have one of the above conditions, you may still qualify for a Mississippi medical marijuana card. Doctors can certify patients if they have a medical condition for which the doctor believes the benefits of cannabis treatment outweigh the potential risks. Once the Mississippi State Department of Health finalizes the program rules, you can speak to a staff member at the Sanctuary Wellness Institute to connect with a cannabis doctor. Your doctor will evaluate your condition and discuss your options.
The Mississippi Medical Marijuana Application Process
The Mississippi State Department of Health has not yet finalized the process for applying and receiving a medical cannabis card. However, Initiative 65 does outline some basic rules and most states follow similar application processes. 
You will likely need to have your condition certified by a Mississippi-certified doctor, who will evaluate your qualifying condition in-person and submit a form certifying you for marijuana treatment. Accordingto Initiative 65, the certification form will be valid for 12 months or shorter, depending on your doctor's assessment. 
After receiving certification, you will likely need to submit an application to the Department of Health. This application may require you to provide the certification form, proof of residency, and identification, as well as an application fee. This process varies depending on where you live, so you will need to review the updated rules once they are finalized. After receiving your application, the Department will issue a decision and provide you with an identification if you qualify.
The medical marijuana application process can be confusing alone, but the Sanctuary Wellness Institute can help. We connect potential cannabis patients with doctors who can certify their qualifying conditions. Once Mississippi opens its cannabis program for residents, contact the Sanctuary for assistance.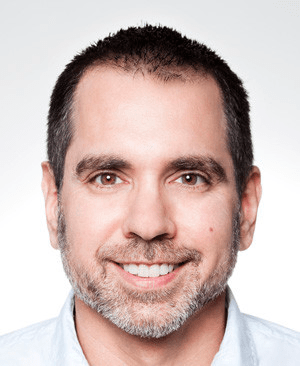 John DiBella is a medical marijuana advocate, owner of The Sanctuary Wellness Institute, and a writer. When he's not writing blogs about medical marijuana, he enjoys hiking, camping and sailing.