There are currently no psilocybin-containing therapeutic products available in Canada. This means that Health Canada has not evaluated the efficacy, quality, or safety of products containing psilocybin, nor have they gone through the rigorous scientific review process necessary to be approved for sale in Canada or elsewhere.
However, there is ongoing research into the possibility of using psilocybin to treat a variety of mental health conditions, including problematic substance use, depression, anxiety, and obsessive-compulsive disorder Some early clinical trials have yielded encouraging results, though evidence is still insufficient. Clinical trials are the most appropriate and efficient way to advance research using experimental medications like psilocybin while ensuring patient safety and health.
Psilocybin Therapy
Access to illegal drugs may be appropriate on occasion, and Health Canada recognizes that. Patients with mental health conditions should talk with their doctors about possible treatment options. In some cases, individuals may be able to obtain psilocybin legally by following one of three routes with the assistance of a licensed healthcare professional:
Access to a psilocybin source legally is currently possible through clinical trials and Health Canada's Special Access Program. Unless it can be shown that access to psilocybin is not feasible or appropriate through these current legal routes, these pathways should generally be pursued instead of a specific exemption under the CDSA. There are safeguards and requirements in place for both clinical trials and the Special Access Program to protect patient health and safety, help ensure the quality of the drug, and allow for administration and oversight by a qualified professional.
Individual exemptions from the CDSA and the Special Access Program are neither intended to encourage the early use of illicit drugs nor are they a way to get around the established drug review and approval process or circumvent clinical development.
Psilocybin Clinical Trials
A crucial step in producing the high-quality evidence required to comprehend the health advantages and disadvantages of psilocybin's potential therapeutic use is the conduct of clinical research. Clinical trials should be the first legal avenue pursued by people looking for access to therapeutic treatment because they are the most appropriate and efficient way to advance psilocybin research while safeguarding patients' health and safety.
By providing a framework that ensures a potential treatment is administered in accordance with local, national, and international ethical, medical, and scientific standards, clinical trials protect patients. A research ethics board, which provides additional oversight to guarantee that patients' health and safety are protected, must also approve these trials.
All clinical trials in patients that have been authorized in Canada, including psilocybin trials, are listed in Health Canada's Clinical Trials Database. If a person is interested in taking part in a clinical trial, they should speak with their doctor.
For more information on how to submit an application for a clinical trial authorization, anyone who might want to conduct a clinical trial in Canada is encouraged to read the Guidance Document for Clinical Trial Sponsors: Clinical Trial Applications.
Health Canada Special Access Program
The Special Access Program run by Health Canada enables medical professionals to request access to medications that have shown promise in clinical trials or have received approval in other nations but have not yet been given the go-ahead for sale in Canada. For the treatment of serious or life-threatening conditions when conventional therapies have failed, are inappropriate, or are not available, this program offers access to unmarketed medications.
When clinical trials are not feasible or available for emergency treatment, it might be possible to obtain psilocybin through Health Canada's Special Access Program. In January 2022, regulatory changes to the Food and Drug Regulations restored the ability for healthcare professionals to use the Special Access Program to request access to restricted medications like psilocybin.
Before making a request for an individual subsection 56(1) exemption under the CDSA, this regulatory pathway should be explored first, as one would the Special Access Program. This program is a well-established regulatory pathway that offers some protections, including access to a source of psilocybin that is quality-controlled and practitioner overseen. Practitioners must also report adverse drug reactions and whether or not a drug was helpful to their patients.
Requests made through the Special Access Program must include enough evidence to justify using the medication to treat the patient's condition. To guarantee that patients are given known dosages of active ingredients with strict quality control, manufacturers who provide medications through the Special Access Program are asked to certify that their product is made in accordance with GMPs.
Individuals cannot apply directly to request access to prohibited and/or unauthorized drugs, as is the case with all Special Access Program requests. Only regulated healthcare professionals who are licensed to administer prescription medications to patients may submit requests through the Special Access Program on behalf of their clients. It should be noted that practitioners who request psilocybin through the Special Access Program must also fulfill the CDSA's practitioner requirements.
The Special Access Program does not guarantee that a request for psilocybin or any other illegal substance will be approved. Each request is evaluated individually, taking into account the strength of the evidence supporting the safety, effectiveness, and intended use of the drug, the patient's condition and clinical status, as well as any additional data that may be required to decide whether to issue a letter of authorization under the Special Access Program.
Legal Exemptions
The Minister of Health has the discretionary authority to exempt individuals or a class of individuals, controlled substances, or precursors from the application of any provisions of the CDSA or its regulations for purposes of science, medicine, or other public interests under subsection 56(1) of the CDSA.
Every request for an exemption under subsection 56(1) is thoroughly examined on a case-by-case basis while taking into account the CDSA's goals for public health and safety as well as all pertinent data.
When examining and deciding on a request for a section 56(1) exemption to use psilocybin in connection with a medical condition, many factors are taken into account. These elements could consist of, but not be limited to:
the availability of clinical trials or other regulatory pathways, such as the Special Access Program, to request access to the substance
the medical condition for which the psilocybin is requested to be used
the existing scientific evidence to support the use of psilocybin for the treatment of the condition
whether other conventional therapies have been considered
whether the use of the substance is supported by a health care practitioner
public health and public safety objectives of the CDSA
other federal, provincial, and/or municipal laws or regulations that may apply to the proposed activity
risks, including risk of diversion
A letter of support from a doctor is required for requests for psilocybin exemptions related to medical conditions. This letter of support should include a diagnosis, prognosis of the patient's medical illness, clinical evidence of psilocybin use (if applicable), and specifics of their recommended course of treatment. It should also show that they have tried other legal access options or that those options are unavailable or unsuitable for them.
For more information or to submit a request for an exemption from the CDSA, you can get in touch with the Office of Controlled Substances at exemption@hc-sc.gc.ca.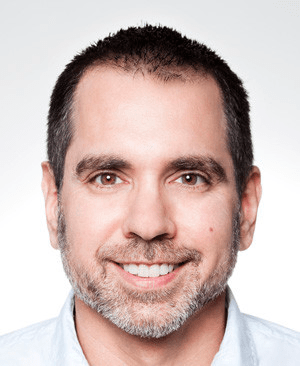 John DiBella is a medical marijuana advocate, owner of The Sanctuary Wellness Institute, and a writer. When he's not writing blogs about medical marijuana, he enjoys hiking, camping and sailing.