Introduction
The New York state medical marijuana program is one of the most restrictive in the country. Although the steps for getting a card in NY are relatively straightforward, it can take up to 12 weeks for your application to be processed, so plan accordingly.
Once you have your card, you will only be permitted to purchase cannabis from a limited number of dispensaries, and there are strict rules about how much they can possess. However, if you qualify for the program, it can be a lifesaver.
You may be eligible for medical marijuana if you have been diagnosed with one or more of the following severe, debilitating, or life threatening conditions: cancer, HIV infection or AIDS, amyotrophic lateral sclerosis, Parkinson's disease, multiple sclerosis, spinal cord injury with spasticity, epilepsy, inflammatory bowel disease, neuropathy, Huntington's disease, post-traumatic stress disorder, chronic pain, or pain that degrades health and functional capability as an alternative to opioid use or substance use disorder.
The severe debilitating or life-threatening condition must also be accompanied by one or more of the following associated or complicating conditions: cachexia or wasting syndrome, severe or chronic pain, severe nausea, seizures, or severe or persistent muscle spasms, PTSD, or opioid use disorder.
Steps to Getting a Medical Marijuana Card in NY
First, talk to your practitioner about whether medical marijuana may help you. If you require assistance in locating a practitioner registered with the medical marijuana program, consult the list of physicians who have consented to be listed publicly at www.health.ny.gov.
You will then have to be certified by a registered practitioner. Once certified, you can log into your My.NY.gov account online to register. There is a $50 application fee.
During registration, you may designate as many as two caregivers. After your registration is processed, your designated caregiver (or caregivers) must then register with the department using the same online system.
Once your registration is approved, the department will issue a temporary registry identification card through your My.NY.gov account which may be used in conjunction with a government-issued photo identification to purchase approved medical marijuana products. Meanwhile, your registry ID card will be sent to you through the US Postal Service.
Your registrations will expire when the certification that was issued by the practitioner expires. You must re-register each time a new certification number is issued.
You must bring your registry ID card and your certifications to a registered organization's dispensing facility in order to purchase approved medical marijuana products. Designated caregivers obtaining medical marijuana on behalf of their patients must bring their caregiver registry ID cards and their patients' certifications to the dispensing facility.
Things to Remember for Cardholders
There are a few important things to remember about holding medical marijuana cards in New York. These include:
Certified patients and designated caregivers must always carry their registry ID card whenever they possess approved medical marijuana products.

Medical marijuana products may not be transported outside of New York State.

New York state does not accept certifications or registry ID cards from other states.

A certified patient or designated caregiver who has been issued a registry ID card must notify the Medical Marijuana Program of any change in his or her name, address, or if he or she no longer has the serious condition noted on the card within ten (10) business days of such change.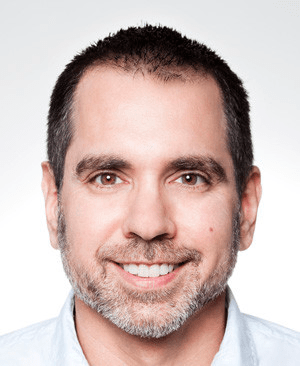 John DiBella is a medical marijuana advocate, owner of The Sanctuary Wellness Institute, and a writer. When he's not writing blogs about medical marijuana, he enjoys hiking, camping and sailing.