If you are a resident of Nevada and you suffer from one of the qualifying medical conditions, you may be able to obtain a medical marijuana card. To qualify, you must meet certain requirements, including being at least 18 years old and having a valid ID. You must also have been diagnosed with one of the following conditions: cancer, glaucoma, HIV/AIDS, cachexia, seizure disorders, severe pain, muscle spasms or wasting. You must also be a resident of Nevada.
The state of Nevada does not offer medical marijuana cards at the state level. Instead, as of 2010, all decisions regarding issuing and renewing medical marijuana cards is left up to individual counties. There are currently 16 counties in which you can receive a medical marijuana card from, with more being added as dispensaries open up statewide.
To qualify for a medical marijuana card in one of these counties, you must have your doctor or other health care provider submit an application on your behalf. These applications will include the necessary documentation concerning the diagnosis of a qualifying condition and information about how medical cannabis may help with those conditions. Most doctors who support their patients using medical cannabis will know where they need to send the application.
Once the county has received your application, it will be reviewed and either approved or denied. If approved, you will then be issued a medical marijuana card, which will allow you to purchase medical cannabis from any of the state's dispensaries.
How to Get a Medical Marijuana Card in Nevada
Step 1 – Create an account on the Nevada Department of Health Medical Marijuana Registry. You can do this at Las Vegas Recovery's website, lasvegasrecovery.com . There is no cost for registering. If you would like to register by telephone or if you have any questions about registration, please call (702) 922-4762.
Step 2 – Once you've created your account, print out the application and complete it. Make sure that you include all required information and documentation before mailing your application to the address shown on the form along with $25 non-refundable fee through check or money order made payable to "Division of Public and Behavioral Health."
Step 3 – Once you submit your application, the state will verify your information and send you a registry identification card. This should be processed within 30 days of receiving your valid doctor's recommendation.
Step 4 – Once you receive your registry identification card, you can visit dispensaries to purchase medical marijuana products. You may only possess up to 2.5 ounces of usable cannabis at any given time. It is also illegal to drive under the influence of marijuana while on this medication, so make sure you plan accordingly before driving after using it!
What if I Move?
If you move from one Nevada county to another, you must reapply for a medical marijuana card in the new county. You will need to provide documentation of your new residency and updated qualifying conditions. If your condition changes, you must also update your application with that information.
It is important to note that the rules for obtaining a medical marijuana card in Nevada are subject to change. Make sure to check with the Department of Health and Human Services for the most up-to-date information. This is an overview of how to get a medical marijuana card in Nevada. For more detailed information, please contact your local county health department.
What if I Have a Felony Drug Conviction?
All past marijuana offenses must be disclosed and you will likely need to explain why your record should not disqualify you. You may want to type up a statement that includes the following:
The date of the offense;

Where you were living at the time;

Why it's important for you to have a medical marijuana card (e.g., helps with chronic pain, etc.); and

Any other information that might help your case (e.g., relevant news articles about changing laws regarding medical marijuana).
You can email this statement to yourself so you'll always have access to it – and also make copies in case any of them get destroyed or lost. Take one copy with you when you go to your appointment.
If you're denied, you can always reapply or try another dispensary. Just be sure to keep all of your documentation in case you need it later on.
What if I have a misdemeanor drug conviction (not including marijuana charges)?
Typically, misdemeanor convictions do not disqualify you from getting medical cannabis as long as they were not for drug trafficking or possession on school grounds. The state usually requires that the date of the offense and where you were living at the time must be disclosed and explained to them in detail.
How Much Medical Pot Can I Possess and Grow?
People with registry ID cards can possess up to 2.5 ounces of usable cannabis per 14-day period – so roughly 10 days' worth of medication – and may grow up to 12 plants total, but only six mature plants at any given time for medical use within their homes, so long as the grow is in an enclosed, locked space.
How Much Will it Cost?
While many dispensaries offer a variety of medical marijuana products and prices, the average costs range from $15 to $50 per eighth of an ounce. Fees can vary by location and these numbers are only approximations. If you have a low income or financial hardship, some dispensaries will work with you on this amount. A physician's recommendation for medical cannabis also carries a yearly fee of between $35 and $75 depending on where you live.
Conclusion
The following are some general tips for getting a medical marijuana card in Nevada:
Make sure you have all of your documentation ready to bring with you to your appointment. This includes your driver's license, identification cards, proof of residency, and any recommendations from other doctors.

If possible, schedule an appointment directly through the county office handling medical cannabis applications. You should be able to call or email them anytime with any questions you may have about the process.

Be honest on your application if there are any past convictions for drug related offenses, including felony possession or distribution charges. Although being truthful will not guarantee that your application is approved (some past criminal charges can disqualify you), it will increase the chances that you will be approved.
Good luck!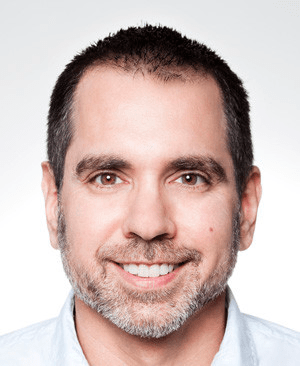 John DiBella is a medical marijuana advocate, owner of The Sanctuary Wellness Institute, and a writer. When he's not writing blogs about medical marijuana, he enjoys hiking, camping and sailing.