Medical marijuana dispensaries are a booming industry now that the general public is becoming more aware of their benefits. With so many people looking for alternative treatments for pain and anxiety, it's no small wonder that the market for medical marijuana has exploded in recent years.
These dispensaries, which are operated by licensed professionals specializing in cannabis-based medicine, also offer a variety of other services. But with all of these new businesses opening up, how can you open a medical marijuana dispensary and be sure that it will be a successful endeavor?
If you're interested in opening your own dispensary, first conduct some due diligence research on what you need to know before opening one, how you should go about the process of starting one, and finally, gather information about how to successfully run a dispensary once its opened.
What to Know Before You Open
Opening a medical marijuana dispensary can be challenging, but it can also be very rewarding. Before opening your dispensary, there are many things to consider first, such as knowing the laws governing the use of cannabis in your state and how to set up and run your new business.
You should also take the time to consider thoughtfully the location of your dispensary and then follow through to obtain all the necessary permits to start it up. For example, it's best to find a spot that is near schools and other dispensaries, as this can be helpful for your customers.
One of the most important things to know before opening a dispensary is the laws governing cannabis in your area. There are many different laws governing the sale and use of cannabis around the country that vary from state to state, so it's important to conduct research about these laws and make sure you will be in compliance with them.
If you're not familiar with cannabis or how it can be used to treat various conditions, you may want to take some time to learn about this before opening a dispensary. Take the time to learn how to grow marijuana yourself so that you can personally test your own crop before making huge investments in equipment and stock. It will also help familiarize you with growing cycles, harvesting, drying, curing, and storage methods.
It would be best to have a firm understanding of the various strains of cannabis and their varying medical benefits. This knowledge can be found through reading books, magazines, and medical journals. Thousands of articles have been written on the subject of cannabis dispensaries; consult as many of these that you can. Not only can they help you open your dispensary successfully, but also help you keep abreast of new rules and regulations that would affect your business.
After finding out what it takes to open a medical marijuana dispensary, learn about local laws that may affect your business. For example, if your state doesn't allow dispensaries or has strict regulations against them, don't waste time trying to start one in that location. You should also learn about zoning issues or any other red tape that could delay the process of opening a dispensary for months or even years.
Setting Up Your Business
Once you've got all the legal stuff sorted out, it's time to set up your business. This includes creating a business plan, applying for your business license, and registering your company.
Applying for a business license is usually a straightforward process, but make sure that you have all of your paperwork ready, including proof that you've read and understand the laws affecting dispensaries in your area. Obtaining a license to open your dispensary will require submitting an application that details, among other things, security measures and protocols for preventing diversion of product onto the black market.
After approval of your license, you will need to find a location for your dispensary. Keep in mind that it can be tricky to find a place that meets all the requirements for a dispensary, so it may take some time. When leasing or purchasing a dispensary space, it's important to have an experienced realtor who understands the cannabis industry. Look for a location that is not only accessible and visible, but also meets all of the requirements set forth by your state and local municipality.
Make some initial inquiries as to whether there is market demand for cannabis dispensaries in your area. When calculating potential earnings against the costs of setting up and running a dispensary, enough reason must exist for doing so. A city or neighborhood with high rates of unemployment and crime may represent fertile ground, but also consider how many people in your locale have valid medical marijuana cards.
Opening Up and Beyond
Next, stock up on cannabis products. You will likely need to form relationships with legitimate growers and processors of cannabis products if you want to ensure a steady supply of high-quality medication for your patients. Finally, set up your shopfront and begin serving the public. It's important to remember that, as a dispensary owner, you are now a member of the healthcare community and should conduct yourself accordingly.
As with any other small business, success depends on forming positive relationships with local dispensaries, suppliers, and other businesses in the industry. By networking and collaborating with others in the field, you can create a strong support system that will help your dispensary grow and prosper.
One of the best things about owning a dispensary is that you get to help people who are suffering from various illnesses. Patients come to dispensaries with a variety of conditions, such as cancer, chronic pain, and multiple sclerosis. Offer them hope by providing information about the benefits of cannabis and how it can help them improve their quality of life.
It's important to have an online presence as well. This will allow you to reach more people and help them understand how cannabis can help them. Taking the time to create a website and blog about different strains of cannabis can also bring in more revenue as well by helping people find information on your website and then ordering from you.
Once your dispensary is open, you'll need to keep track of your finances and make sure you're in compliance with all the laws governing dispensaries. This can be difficult, so it's best to consult with an attorney who specializes in this area. It's also important to remember that running a dispensary is a business, so you need to treat it as such. This means keeping track of your expenses and making sure you're making a profit.
So now that you know how to open a medical marijuana dispensary, take that first step by continuing your research and finding out all you can about this exciting and fast-growing industry.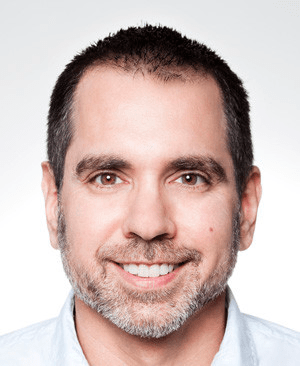 John DiBella is a medical marijuana advocate, owner of The Sanctuary Wellness Institute, and a writer. When he's not writing blogs about medical marijuana, he enjoys hiking, camping and sailing.