The California Department of Public Health's (CDPH) Medical Marijuana Identification Card Program (MMICP) was established to create a state-authorized medical marijuana identification card (MMIC) along with a registry database for verification of qualified patients and their primary caregivers.
MMICP participation by patients and primary caregivers is voluntary. The MMICP web-based registry allows law enforcement and the public to verify the validity of a qualified patient or primary caregiver's MMICP as authorization to possess, grow, transport, and use medical marijuana within California.
The process to apply for and obtain an MMIC in California is similar to that in many other states where medical marijuana has been legalized. First, your primary care physician can recommend cannabis to help you manage any of the qualifying medical conditions recognized by the CDPH.
These qualifying medical conditions include AIDS, anorexia, arthritis, cachexia (wasting syndrome), cancer, chronic pain, glaucoma, migraine, severe nausea, persistent muscle spasms (for example, spasms caused by multiple sclerosis), and seizures (for example, epileptic seizures).
Your physician can also recommend cannabis to help with chronic or persistent medical symptoms that either substantially limit your ability to conduct major life activities or may cause serious harm to your safety, physical health, or mental health.
Having a physician's recommendation to use cannabis in California give patients the ability to:
Buy cannabis products that contain more THC

Buy more cannabis at a time, if needed for a medical condition

Possess more cannabis

Grow more plants at home, if needed for a medical condition

Obtain an MMIC
Step-by-Step Instructions
An MMIC identifies the cardholder as a person protected under the provisions of Proposition 215, or the Compassionate Use Act of 1996, and Senate Bill 94. It is used to help law enforcement identify the cardholder as being able to legally possess certain amounts of medical marijuana under specific conditions.
Under Proposition 64, or the Adult Use of Marijuana Act of 2016, patients who present a valid MMIC do not have to pay the sales and use tax when making retail purchases of medical cannabis, medical cannabis concentrate, edible medical cannabis products, or topical cannabis.
The steps to getting an MMIC in California are relatively simple, but it might take some time to complete. First, download and complete an MMIC application form from CDPH's website.
When you apply, gather your supporting documents. You will need a copy of your medical recommendation; proof of identity in the form of either a driver's license or other government-issued ID card; and proof of residency that shows your name and current address, such as a rent or mortgage agreement, utility bill, or California motor vehicle registration.
You must submit your application in person. Make an appointment with the county health department for the county in which you live. Then, attend your appointment.
You'll pay an application fee and have your photo taken for your MMIC. Application fees vary by county, but they are not more than $100. If you receive healthcare through Medi-Cal, your application fee will be reduced by 50%. If you receive healthcare through a medically indigent service program, your application fee will be waived.
After these steps, you simply need to wait for approval. It can take up to 35 days for the county health department to issue your MMIC.
MMIC Ownership Benefits and Responsibilities
The information that appears on an MMIC will be a unique user identification number, a date of expiration, the name and telephone number of the county program that approved the application, the internet address used to verify the validity of the MMIC, a photo identification of the cardholder, and the words "patient" or "primary caregiver" to specify the cardholder.
Even with a physician's recommendation, however, you must follow laws about where you can consume cannabis. You can use cannabis on private property, but not in public places like restaurants or bars. You cannot smoke cannabis where it's illegal to smoke tobacco or smoke cannabis within 1,000 feet of a school, daycare center, or youth center while kids are present.
Property owners can ban the use of cannabis on privately owned property. If you rent, read your rental agreement to see if there are any restrictions. Most hotels do not allow guests to use cannabis in their hotel room. Ask the reception desk about the hotel's policy to be sure. If you stay in a vacation rental, check with the property owner about the rules for your stay.
Cannabis is still illegal under federal law, which means you also cannot use or possess cannabis on federal lands, like national parks, or take cannabis across state lines.
MMICs are valid for up to one year. Both patients and their primary caregiver can get a card. Primary caregivers are responsible for a patient's everyday needs, such as housing, health, and safety. Primary caregivers must be at least 18 years old and may include a parent, or the owner, operator, or employee of a licensed facility, such as a clinic, hospice, or home health agency.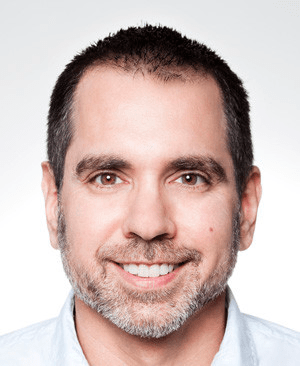 John DiBella is a medical marijuana advocate, owner of The Sanctuary Wellness Institute, and a writer. When he's not writing blogs about medical marijuana, he enjoys hiking, camping and sailing.